St. George Island Fishing Charters in Apalachicola Bay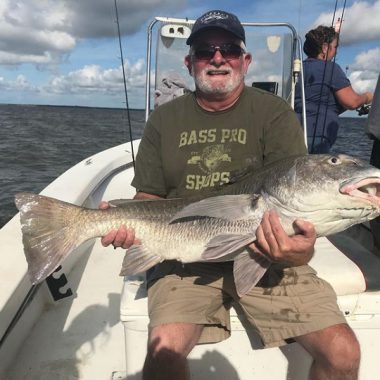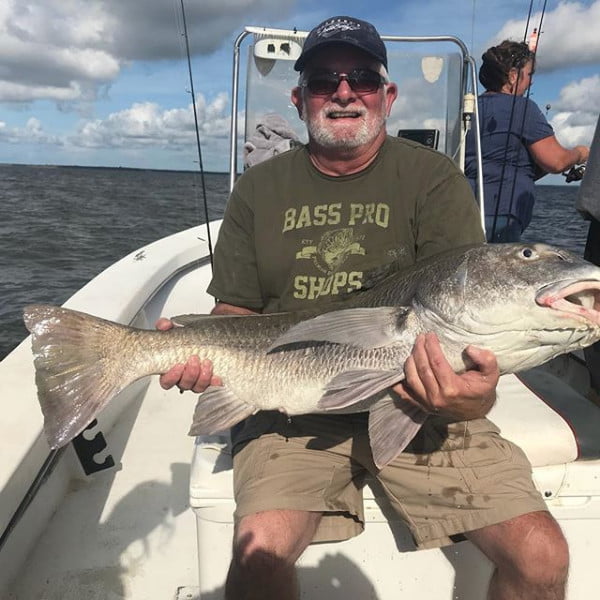 Embark on the fishing adventure of a lifetime! Let Woodduck's Guide Service take you on an exciting Apalachicola or St. George Island Fishing Charter with Captain Allen "Woodduck" Richards as your experienced fishing guide! With 30+ years of experience, he will take you to all the best honey holes and fishing spots, so you are guaranteed to go home with a great catch! You will have your chance to catch Trout, Redfish, Pompano, Black Drum, Spanish Mackerel and Speckled Trout to name a few. Click here to view types saltwater fish.
Spring Fishing Charters
When spring arrives on Florida's Forgotten Coast, Woodduck's Guide Service will load the boat and Captain Allan "Woodduck" Richards will take you on a fishing charter for Bull Reds and a variety of other fish such as Pompano, Spanish Mackerel, Black Drum and Speckled Trout at Bob Sikes Cut off of St. George Island, Florida. As the water temperature starts to rise, Woodduck will catch live bait and will then take you fishing behind St. George Island on the oyster bars, in the Apalachicola Bay and Apalachicola River, during your fishing charter.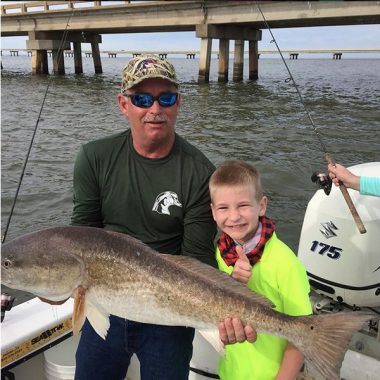 Summer Fishing Charters
When summer hits, so do the Tripletail! Bring the family for a fun and exciting summer fishing charter they will remember for a lifetime. You will have your chance to catch a variety of fish like Redfish, Spanish Mackerel, Speckled Trout, and Pompano to name a few. But, if it's the thrill of the fight you're seeking then shark fishing is the perfect opportunity for some real excitement!
Fall Fishing Charters
Come along with Captain Woodduck for a fun fall fishing charter! The fall season is the best time to catch Speckled Trout, Redfish, Sheepshead and Flounder. Experience a fishing style you will never forget once you leave Florida's Forgotten Coast with Captain Woodduck!
Fishing Charter Pricing
For a half day or four hours: $350.00
For a full day or seven hours: $500.00
Can accommodate up to four anglers and provide both half day and full day fishing trips.
Equipment Included
Woodduck's Guide Service provides all equipment for your fishing charter including bait, lure and rods & reels.
No need to get a fishing license, you're covered under Woodduck's.
We provide a fun day of fishing.
Things to Bring

If you are making it a full day fishing charter, you will want to bring a lunch and drinks.
Polarized sunglasses are also highly recommended.
It is important to wear protective clothing such as a hat, long sleeve shirt and deck or tennis shoes with a non-slip sole.
It is also recommended that you wear a high SPF sunscreen and pack some along with you for re-application while out on the water.
You might want to also bring a camera to capture all the fun and excitement!
Woodduck's Guide Service looks forward to taking you and your friends and family on an exciting, fun filled fishing charter you'll remember for a lifetime!
If you're looking for some good, old-fashioned family fun, Woodduck is your perfect fishing guide!
Call (850) 653-5755 or fill out the form below to request a trip.
Remember, anybody can take you fishing, but if you want to catch fish call Woodduck's Guide Service!